Join our live webinar to explore:
The digital transformation of the Pharma industry
The impact of health data on the Pharma value chain
How to increase medication adherence
Binah.ai's video-based health monitoring for Pharma - including a live demo
Q&A
Busy at the time of the webinar?
No worries. Make sure to register, and we'll send you a recording of the live session.
Digital transformation, accelerated by the COVID-19 pandemic, is sweeping the healthcare system, offering patients faster services while empowering them with more control over their health, and Pharma will have no choice but to adapt. Within the evolving landscape, novel technologies that enable the remote collection of health data are presenting Pharma, an industry traditionally impeded by lengthy clinical trials and regulatory procedures, with a range of opportunities to overcome physical barriers to interaction and enhance services.
Join us in our live webinar as we explore how Binah.ai's video-based vital-sign monitoring technology provides support for virtual clinical trials, facilitates information flow with patients, fosters medication adherence, allows patients to self-manage chronic illnesses and optimizes data collection for Pharma.
Extract Health Data Remotely
With Binah.ai
Easy-to-use
Just by looking at a smartphone camera
No Wearables Needed
No need to purchase
any wearables
Easy to Integrate
Available as SDK or end-to-end application platform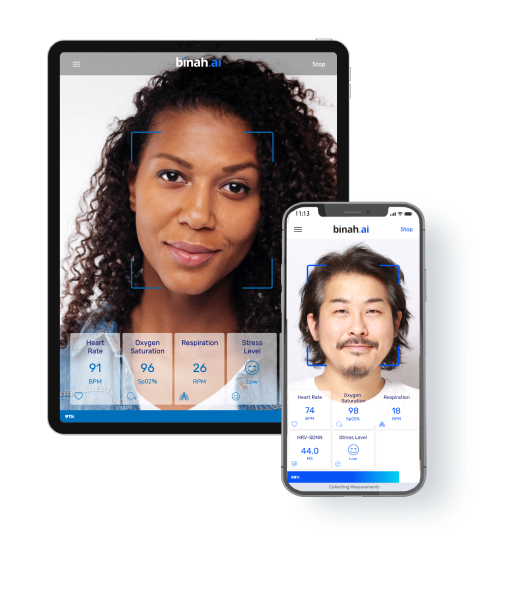 Always Accessible
Supported by most smartphones, tablets and laptops
For All
Supports any age, gender and skin color
Cost Saving
Monitor wellness remotely at a fraction of the cost
Unique Mix of AI
& Signal Processing

Enable users to extract a wide range of vital signs including heart rate, heart rate variability, oxygen saturation, respiration rate, mental stress, and soon blood pressure, from a smartphone, tablet or laptop camera.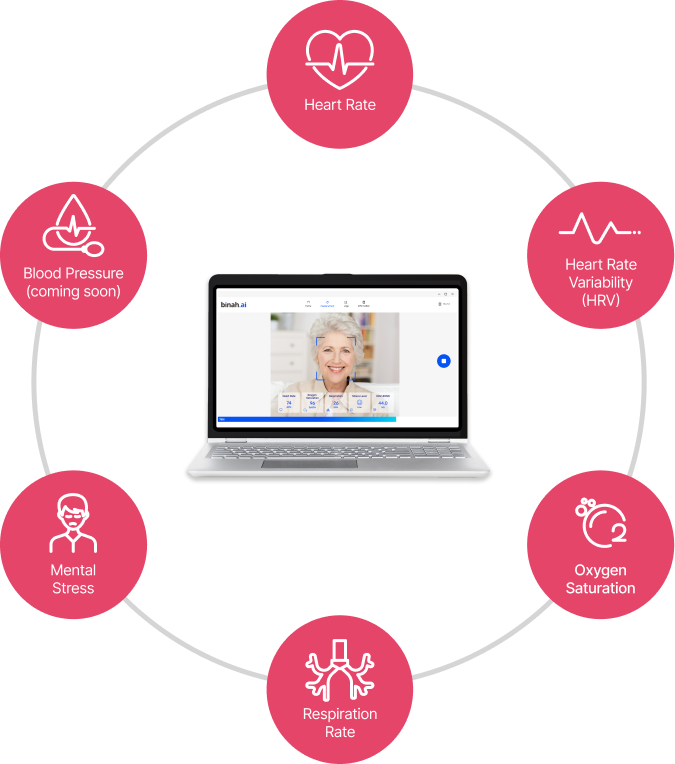 Join Leading Companies Who Are Already Reaping
the Benefits of Binah.ai's Technology
Recent Market Recognition