Tune in to learn about:

How does Binah.ai's video-based health check technology work?
How accurate is Binah.ai's technology?
What's the connection between chronic diseases and the biomarkers you can measure using Binah.ai?
How can end-users use Binah.ai to help reduce the risk of cardiovascular disease?
National Self-Check Month aims to help people take control of their health. Self-checks can reduce the risk and help improve the management of diseases like cardiovascular disease, diabetes, hypertension, anemia, and more. Join our Chief Medical Officer, Dr. Naveh Tov, to discover the benefits of self-checks and how you can enable anyone with a smartphone to take one anytime, anywhere.
Put People in Control of Their Health
Easy-to-use
Just by looking at the device's camera
No Wearables Needed
No need to purchase wearables
Easy to Integrate
Available as SDK or end-to-end application platform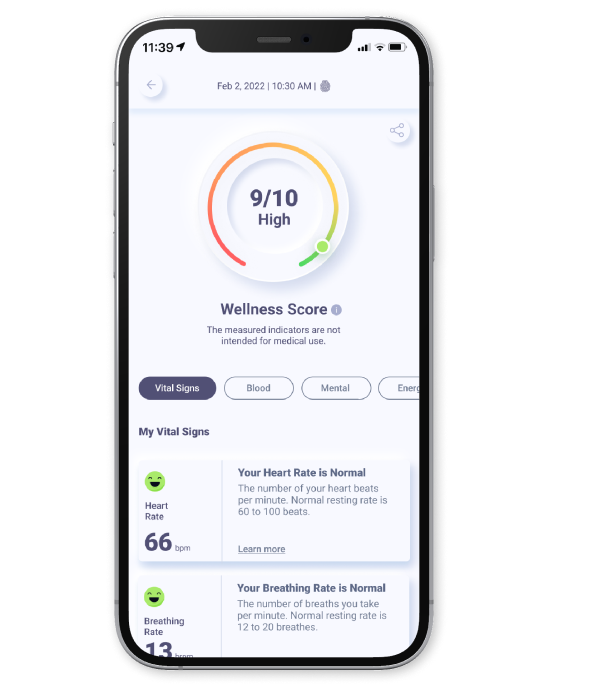 Wide support
Supported by most iPhones and Android smartphones


For All
Supports any gender and skin color
Always available
Technology runs on the device, making it available even without internet connection
Enable
Self-Checks
From Smartphones
Enable patients or clients to measure a wide range of biomarkers in just 60 seconds by looking at their personal device camera.