Join us in a live webinar to learn about:
The state of women's health in 2023
The booming Femtech market and its potential impact on women's health

The smartphone as a tool to improve women's access to healthcare

How Binah.ai can remove barriers to care
and advance women's health
*The webinar will include a demo of our joint solution
and a live Q&A.
Busy at the time of the webinar?
No worries. Make sure to register, and we'll send you a recording of the live session.
Despite significant progress in healthcare, gender gaps in healthcare persist, with women continuing to experience poorer health outcomes, higher healthcare costs, and increased likelihood of chronic diseases. Join us live to learn how femtech is helping to reduce these care gaps and revolutionize women's health and discover how smartphones can be key players in making quality care more accessible to women worldwide.
Put Women in Control of Their Health
Easy-to-use
Just by looking at the device's camera
No Wearables Needed
No need to purchase wearables
Easy to Integrate
Available as SDK or end-to-end application platform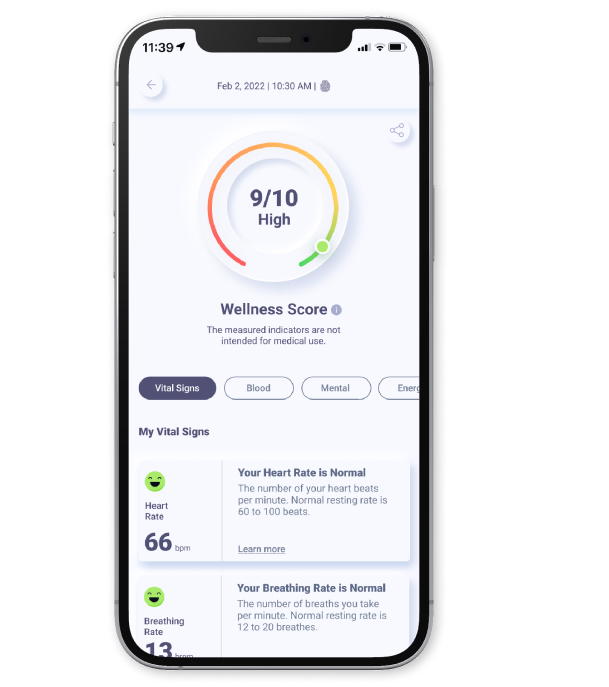 Wide support
Supported by most iPhones and Android smartphones


For All
Supports any gender and skin color
Always available
Technology runs on the device, making it available even without internet connection
Enable
Health Checks
From Smartphones
Enable anyone to measure a wide range of biomarkers in just 60 seconds by looking at their personal device camera.