Tune into our webinar to learn about:
Health and care anywhere: how is telehealth enhancing travel insurance?
HAS travel insurance and telehealth platform: what is it and how does Binah.ai take it to the next level?

The benefits of HAS and Binah.ai's joint solution: value-adds for insurers and telehealth providers.

A full demo: view a demonstration of the joint solution.
Trying to get medical assistance while abroad can be exhausting and overwhelming. "How and where can I find a doctor now? Will I be able to find one that speaks my language? How will I even get there?" Binah.ai and HAS have collaborated to simplify the healthcare journey for travelers. Watch our webinar to discover how HAS and Binah.ai's innovative telehealth platform is bringing comfort and convenience to travelers anywhere.
Put Travelers in Control of Their Health
Easy-to-use
Just by looking at the device's camera
No Wearables Needed
No need to purchase wearables
Easy to Integrate
Available as SDK or end-to-end application platform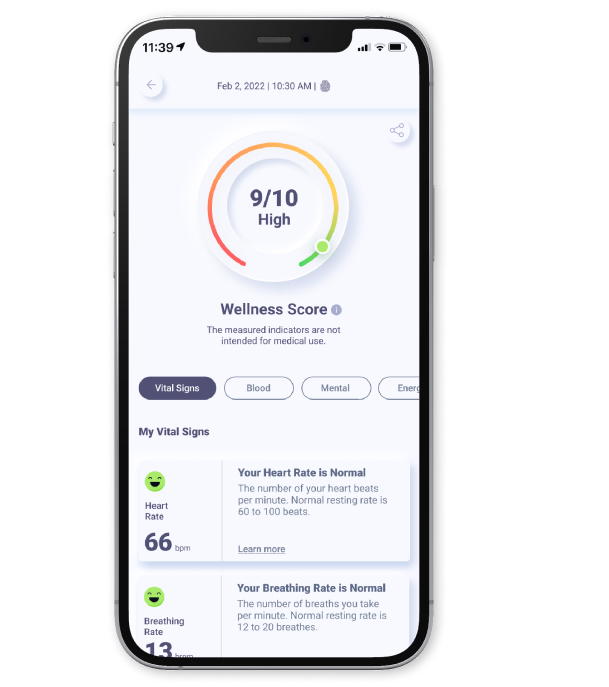 Wide support
Supported by most iPhones and Android smartphones


For All
Supports any gender and skin color
Always available
Technology runs on the device, making it available even without internet connection
Enable Travelers to Check their Health Anytime, Anywhere
Enable anyone to measure a wide range of biomarkers in just 60 seconds by looking at their personal device camera.