In our webinar you will learn:
Why longer life expectancies and population aging make innovation and increased efficiency of elderly care critical.
How St Luke's Health Insurance is using HealthCare Software's Snug Health and Binah.ai's joint solution to prevent claims and boost engagement of elderly members with healthcare journeys.
How nursing service, Salveo Health, is using Snug Health and Binah.ai to monitor members' health in between nurse visits.
Additional use cases including, triage, risk management, public health and emergency services.


How it works: view a demo of our joint solution.
Longer life expectancies bring a number of challenges to healthcare providers, insurers, nursing homes, assisted living facilities, and families - from overworked staff and families to the rapid rise of chronic diseases and staggering healthcare costs. Tune into our webinar to discover how HealthCare Software's Snug Health and Binah.ai's joint solution is enabling payers and providers to reduce costs, improve efficiency, and streamline care coordination of elderly care.
Enable Caregivers and Family Members to
Perform Health and Wellness Checks
Using Only Smartphones
Easy-to-use
Just by looking at the device's camera
No Wearables Needed
No need to purchase wearables
Increase prevention
Joint solution could be used to give assurance that the patient is not deteriorating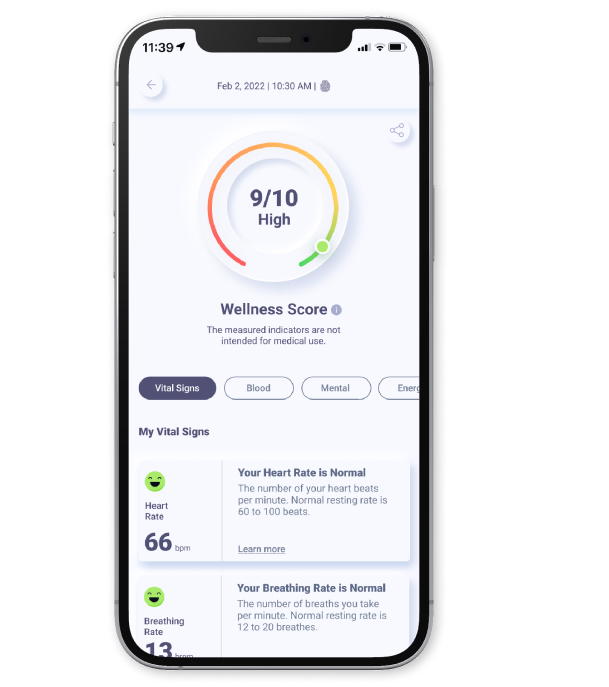 Wide support
Supported by most iPhones and Android smartphones


For All
Supports any gender and skin color
Always available
Technology runs on the device, making it available even without internet connection
Measure A Wide Range of Biomarkers and Enable Bloodless Blood Tests
Enable caregivers, insurers, and family members to measure a wide range of biomarkers remotely or on-site in just 60 seconds by simply having patients look at their personal device cameras.