Tune in to our webinar to learn about:
Workers' compensation- How to streamline claims and medical care, and help increase prevention of work-related health and stress issues.
Risk assessment and mitigation- How insurers can improve their ability to assess and mitigate risk.
Real-time health evaluation- Insurers' advancements in real-time health and wellness evaluations of policyholders.

How Binah.ai's technology can help- How Binah.ai's health and wellness checks can help support the major trends. View a demo of our solution.
Listen to Binah.ai Co-founder and CEO, David Maman, as he shares insights on the top trends sweeping the global insurance industry in 2023. Discover how insurers can use Binah.ai's real-time health and wellness checks to tap into the latest trends and enhance risk assessment, workers' compensation, wellness programs, customer experience, and more.
Perform Health and Wellness Checks
Remotely or Locally Using Smartphones
Easy-to-use
Just by looking at the device's camera
No Wearables Needed
No need to purchase wearables
Remote and Local Checks
Perform remote health assessments or integrate as a benefit for policyholders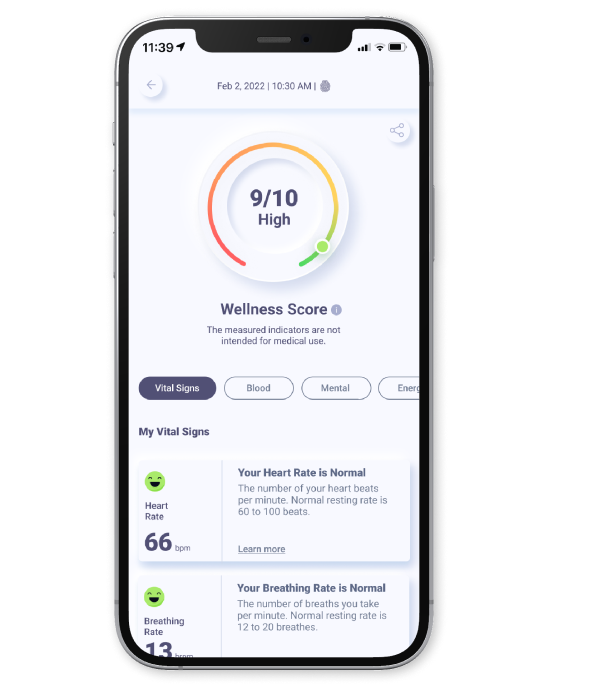 Wide support
Supported by most iPhones and Android smartphones


For All
Supports any gender and skin color
Always available
Technology runs on the device, making it available even without internet connection
Measure a Wide Range of Biomarkers and Enable Cutting-Edge
Bloodless Blood Tests
Measure a wide range of biomarkers and bloodless blood tests remotely or enable policyholders to check their health in just 60 seconds by simply looking at their personal device cameras.