Join us to discover:
Automated Remote Care: How this approach alongside Binah.ai's technology takes RPM to the next level

The benefits of the joint solution: Value-adds for both Healthcare patients and Wellness clients

A full demo: Going beyond Remote Patient Monitoring, view a demonstration and walkthrough of the joint solution
The proliferation of real-time health data is opening doors to personalized wellness and healthcare services around the world. Datos is already showing huge value for hundreds of thousands of patients and caregivers with automated remote care solutions that reduce costs and deliver an optimum patient experience. Now, with a joint solution from Datos and Binah.ai - organizations in the Health and Wellness space can take remote patient care to the next level. Want to learn how you can help your patients measure and track their own health data, augment personalized care, and transform engagement through connectivity?

Tune in to our webinar and Q&A, hosted by Binah.ai's Co-founder and CEO, David Maman, and Uri Bettesh, Founder and CEO of Datos Health.
One remote patient monitoring joint solution
for all of your remote care needs
Let patients share remotely measured health parameters

from their personal electronic devices
with Binah.ai
Easy-to-use
Just by looking at the device's camera
No Wearables Needed
No need to purchase wearables
Easy to Integrate
Available as SDK or end-to-end application platform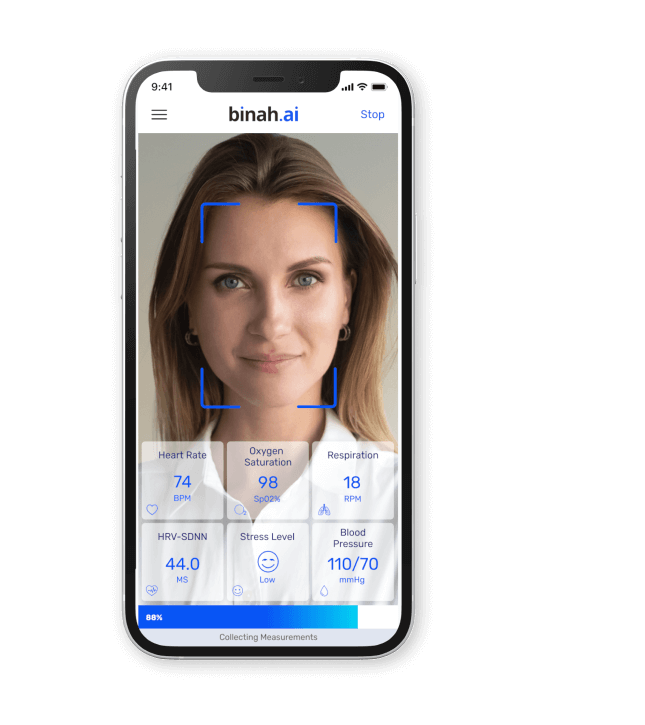 Always Accessible
Supported by most iPhones and Android smartphones


For All
Supports any gender and skin color
Cost Saving
A cost-effective solution to remote wellness monitoring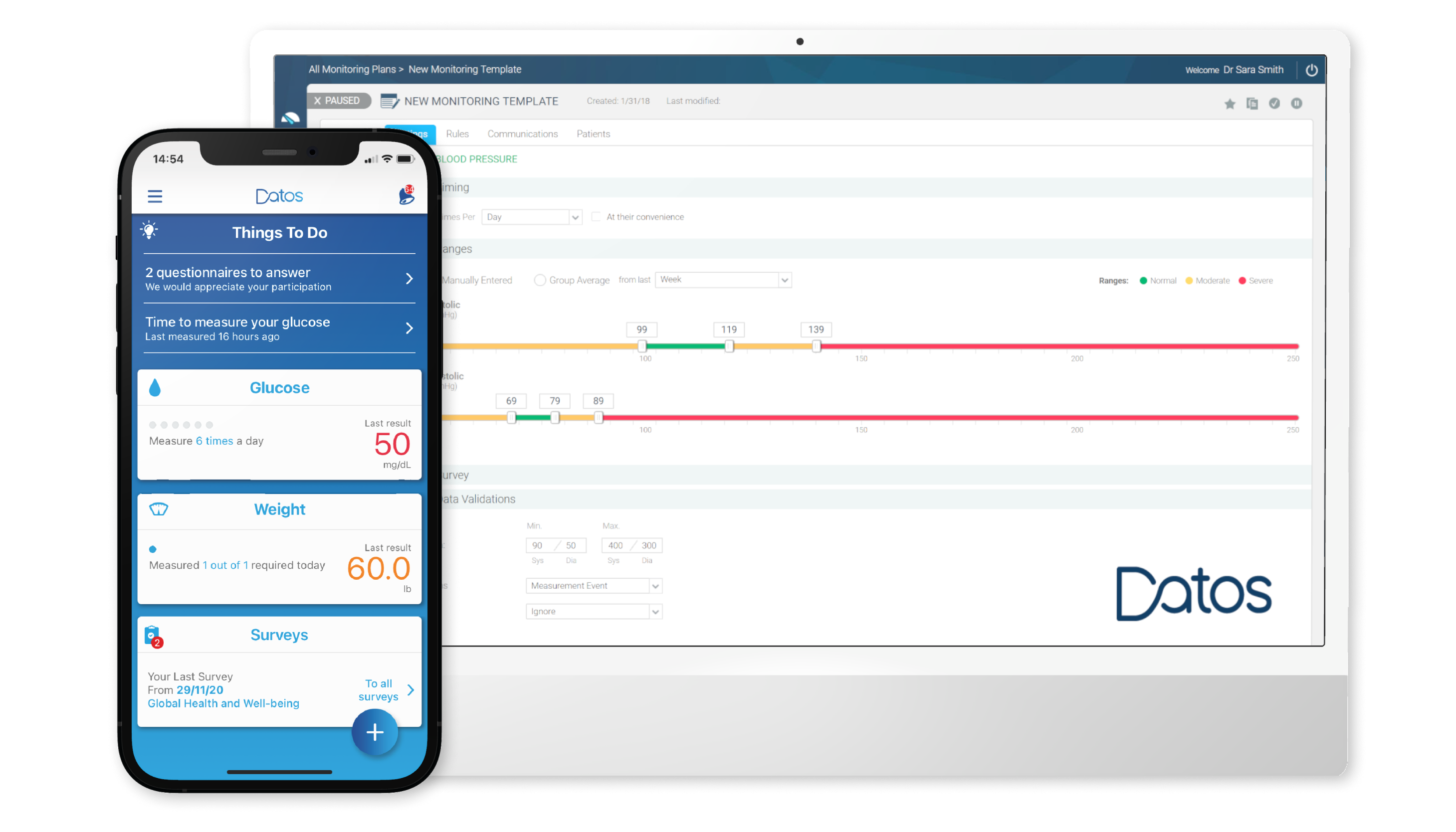 Datos Health Improves Outcomes with Automated Assisted Self-care
Enable quick and easy deployment of personalized remote care programs. Datos' device agnostic solution facilitates connected care delivery across any clinical condition, patient profile, and treatment plan, significantly increasing patient engagement and helping to reduce adverse events.