Watch now to:
Understand Binah.ai's Wellness Score and discover how you can use it to gamify your wellness program

See how your clients can measure physiological wellness parameters using their personal device cameras

Discover how your clients can measure stress and recovery ability to manage mental wellness

Learn how you can use real-time wellness data to boost engagement and drive results
Behavioral science has shown that setting goals that matter, framing healthy behaviors in the context of rewards or incentives, and experiencing immediate gains or losses can significantly shape a person's choices. Tune in to our webinar, where we'll take a deep dive into how can you put these studies into practice and turn health and wellness improvements into a fun and rewarding experience for your members.
Make Measuring Wellness
Simple and
Rewarding


Easy-to-use
Just by looking at the device's camera
No Wearables Needed
No need to purchase wearables
Easy to Integrate
Available as SDK or end-to-end application platform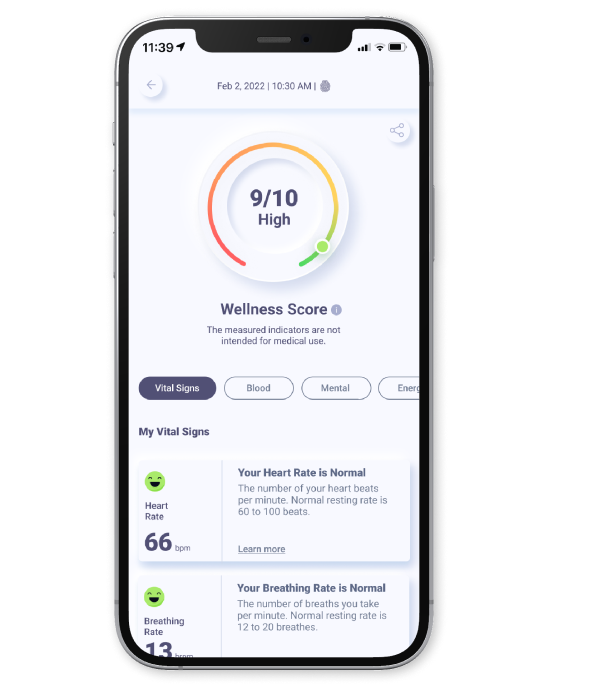 Always Accessible
Supported by most iPhones and Android smartphones


For All
Supports any gender and skin color
Cost Saving
A cost-effective solution to remote wellness monitoring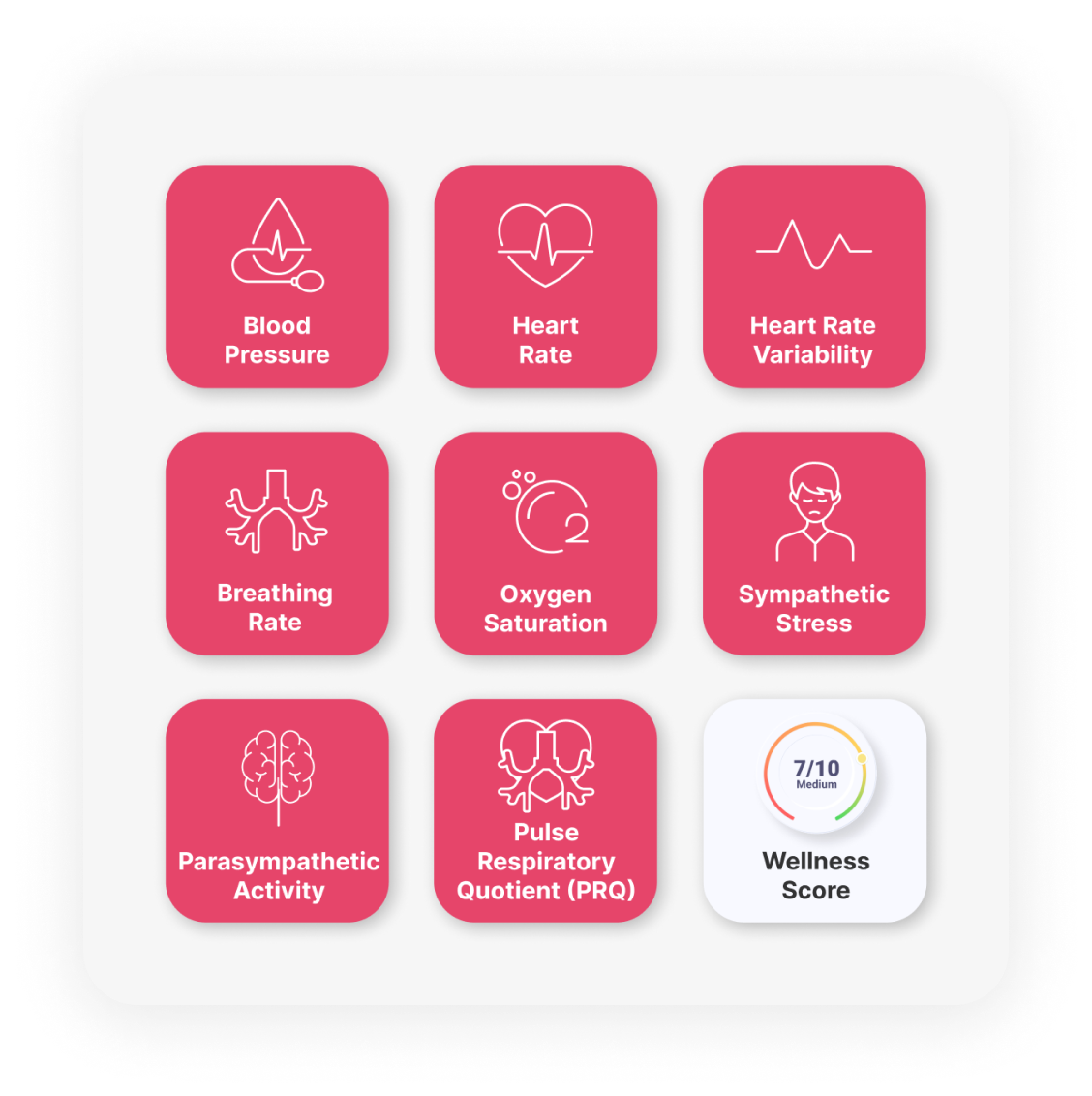 Empower Anyone to Measure Wellness
Anytime, Anywhere
In one 60-second video scan, anyone can measure the following parameters just by looking at their personal device camera:



Blood pressure,

heart rate, heart rate variability

(SDNN and/or RRi raw data),

parasympathetic activity, sympathetic stress, oxygen saturation, respiration rate, pulse respiratory quotient, and our NEW wellness score.