Tune in to Discover How to:
Increase the efficacy of symptom checkers with users' real-time health data
Help patients save time and money on needless medications and visits to the clinic
Improve telehealth triage of virtual patients and get patients' real-time vital signs
People are increasingly beginning their journeys to the doctor at their homes by researching their symptoms and conditions online. According to the PEW research center, one in three American adults goes online to self-diagnose a medical condition. Symptom checkers make this research more effective by not only increasing the accuracy of diagnosis but also helping patients to triage their condition and choose the right type of physician to see.

Currently, however, many symptom checkers remain risk-averse due to a lack of data about the individual user, causing them to provide less effective insights and recommendations. How can video-based remote vital signs monitoring increase the efficacy of symptom checkers and help payers, providers, and patients save time and money and make smarter decisions? Tune in to our CEO and Co-founder, David Maman to learn more.
Power Symptom Checker Algorithms
With User's Real-time Health Data
Easy-to-use
Just by looking at the device's camera
No Wearables Needed
No need to purchase wearables
Easy to Integrate
Available as SDK or end-to-end application platform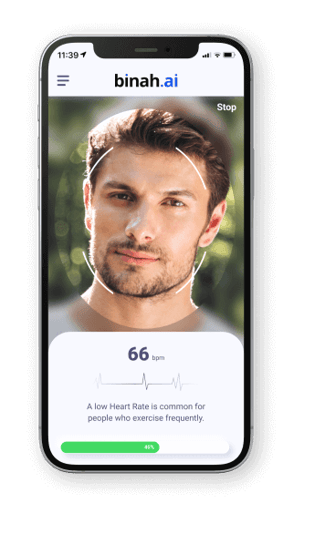 Always Accessible
Supported by most iPhones and Android smartphones


For All
Supports any gender and skin color
Cost Saving
A cost-effective solution to remote wellness monitoring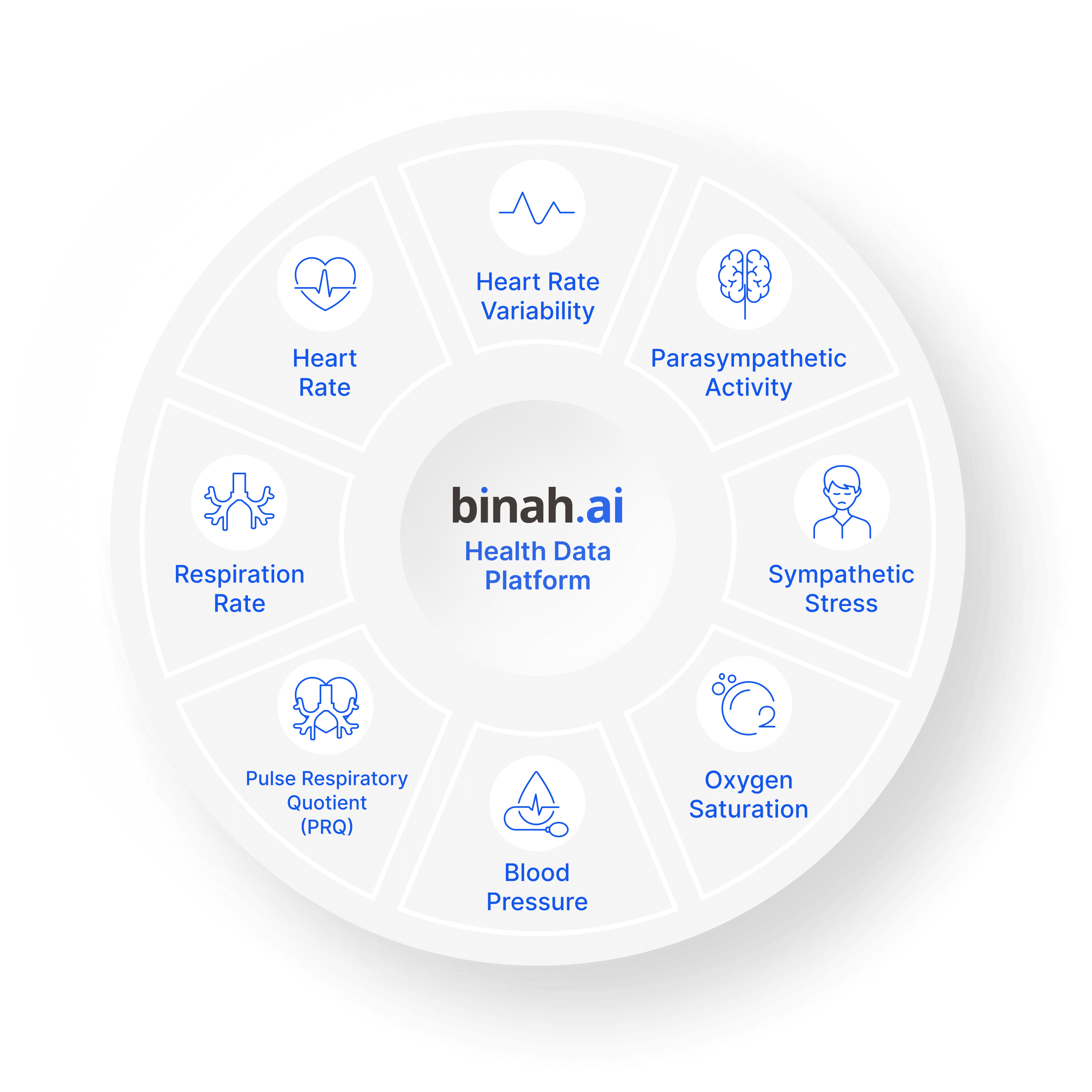 Unique Mix of AI & Signal Processing
Measure

blood pressure,

heart rate, heart rate variability

(SDNN and/or RRi raw data),

parasympathetic activity, sympathetic stress, oxygen saturation, respiration rate, and pulse respiratory quotient

remotely or on-site, just by having clients look at a smartphone camera. Anytime, anywhere.