Tune in to learn about:
How to measure stress and vital signs using a smartphone, tablet or laptop camera
The technology behind 100% software-based vital signs and stress measurement

Integrating the SDK within your own application for various business use cases

Binah.ai's health data privacy protection policy
Join Binah.ai Product Manager, Ehud Bahat, to learn all you need to know about Binah SDK—from how the technology works and how measured health data is protected to how you can integrate the SDK into your own application and the variety of business use cases for which it is suitable. Learn about Binah SDK's latest features and updates, and get all the details about supported platforms and devices.
Put Frictionless Wellness Monitoring in
Your End-Users' Pockets
Easy-to-use
Just by looking at the device's camera
No Wearables Needed
No need to purchase wearables
Easy to Integrate
Available as SDK or end-to-end application platform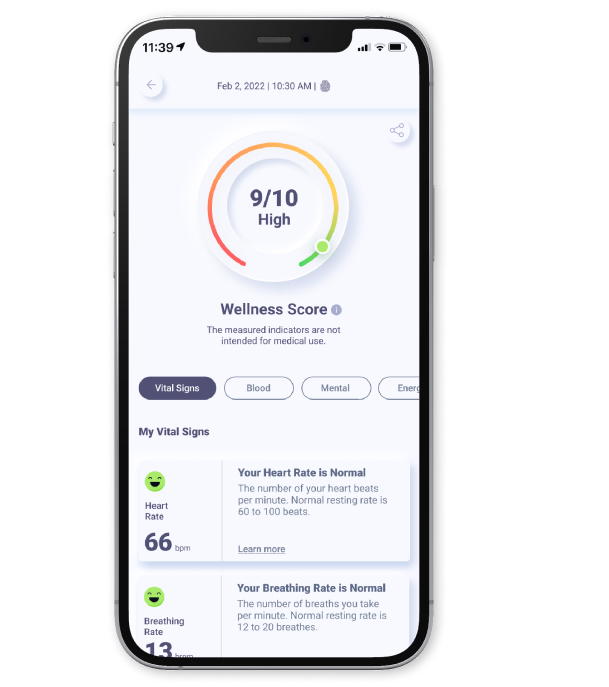 Always Accessible
Supported by most iPhones and Android smartphones


For All
Supports any gender and skin color
Cost Saving
A cost-effective solution to remote wellness monitoring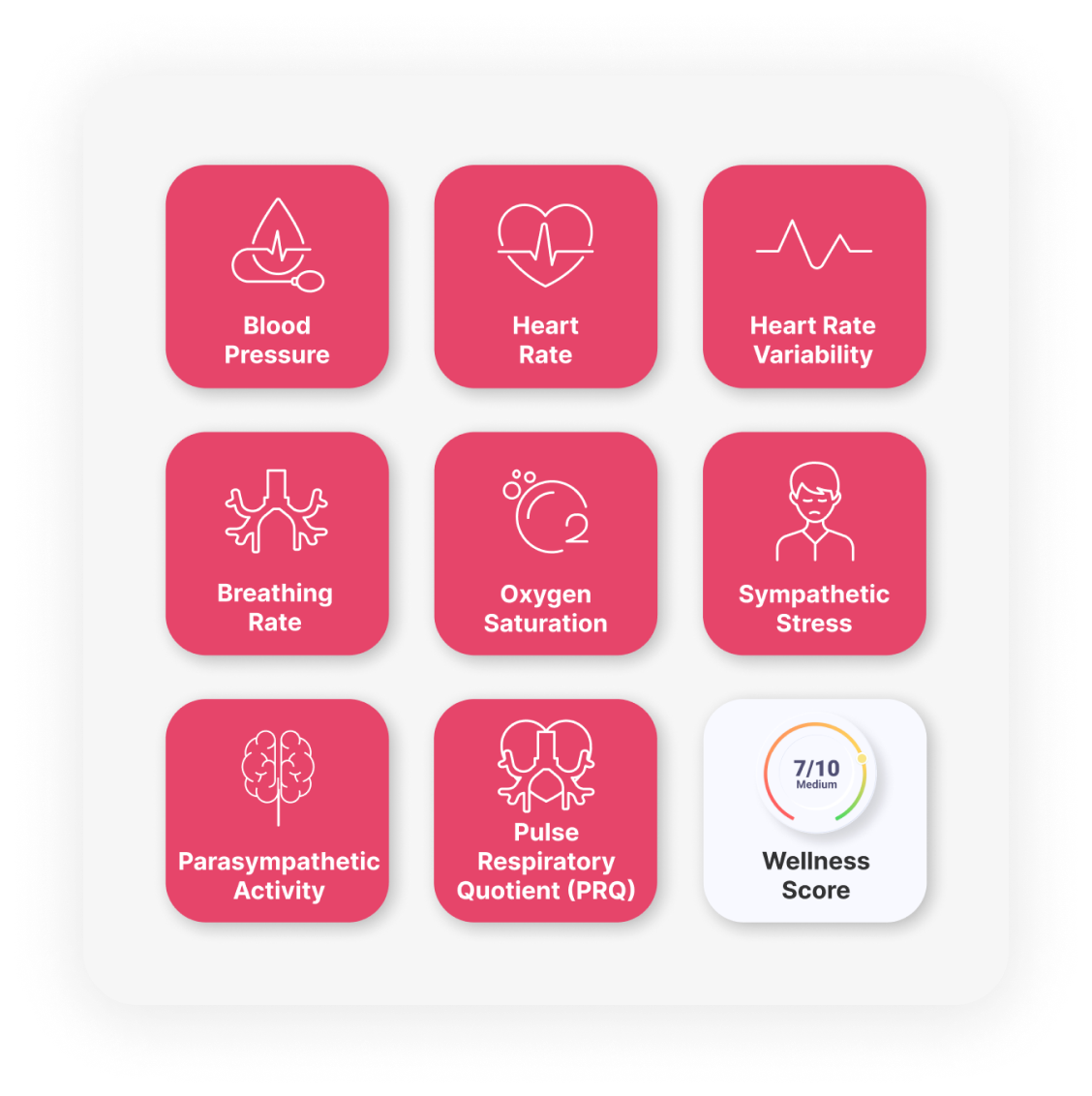 Enable Anyone to Measure Vital Health Parameters Anytime, Anywhere
Enable anyone to measure the following parameters in just 60 seconds by looking at their personal device camera:

Blood pressure, heart rate, heart rate variability (SDNN and/or RRi raw data), parasympathetic activity, sympathetic stress, oxygen saturation, respiration rate, pulse respiratory quotient, and our NEW wellness score.