Watch our webinar to explore:
How Binah.ai helps insurers:
Easily access client-provided, real-time health data
Boost underwriting automation and augment digital questionnaires with remotely collected, real-time health data
Quickly identify high and low-risk applicants
Reduce operational costs and time to value
Create a frictionless customer experience
The proliferation of health data is opening doors to faster, cheaper, digitally enabled insurance services. New technologies are empowering insurers to reduce the need for medical exams, save time and money on operational costs, automate health data collection and streamline digital services, so that low and high risk clients can be easily identified and processed straight-through.
Using our technology, underwriters can measure a wide range of client health parameters remotely, just by having clients look at the camera of their own smartphone, tablet or laptop cameras.
Ready to learn more? Watch our webinar on how to enhance straight-through processing for insurance underwriting using remotely collected health-data.
Extract Real-time Client-provided Health Data Remotely with
Binah.ai
Easy-to-use
Just by looking at the device's camera
No wearables needed
100%
software-based
Easy to Integrate
Available as SDK or end-to-end application platform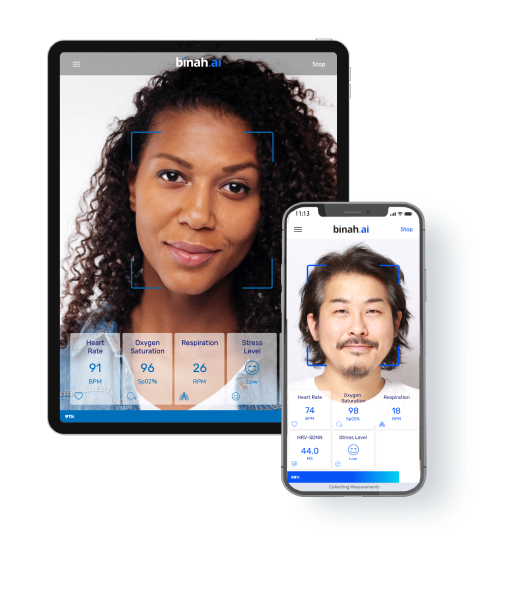 Always Accessible
Supported by most smartphones, tablets and laptops
For All
Supports any gender and skin color
Cost Saving
A cost-effective solution to remote wellness monitoring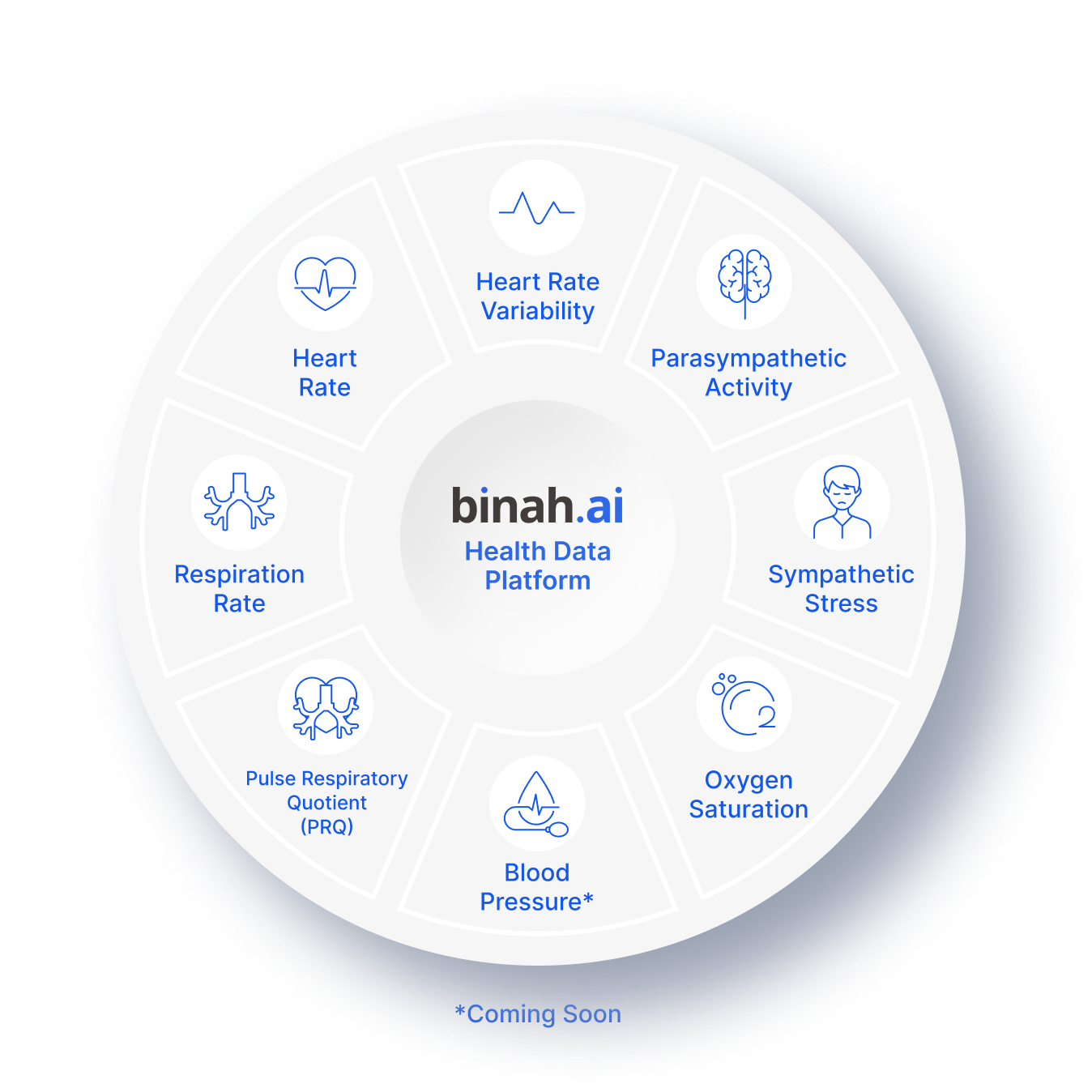 Unique Mix of AI & Signal Processing
Remotely extract your client's real-time

heart rate, heart rate variability

(SDNN and/or RRi raw data),

parasympathetic activity, sympathetic stress, oxygen saturation, respiration rate, pulse respiratory quotient

, and soon

blood pressure

just by having them look at their personal smartphone, tablet or laptop camera. Anytime, anywhere.